This is a fake lottery scam! Read www.fake-lottery-scam.tk
CHEVROLET AUTOMOBILE COMPANY
Chevrolet UK PLC, Griffin House,
UK1-101-135, Osborne Road,
Luton, Bedfordshire LU1 3YT
http://www.chevrolet.co.in/enjoy-mpv.html
STAR PRIZE WINNER
This is to inform you that you have won a BRAND NEW Chevrolet Cruse 2014 CAR and cash prize of (3.6 Crores Rupees)the car comes with a special CHEVROLET INSURANCE Cover for one whole year that is till the next promotion. It also comes with a one year warranty and FREE repairs at any CHEVROLET AUTOMOBILE depot or service center worldwide. Your Batch No:
515944052
/166 and Winning No: 1544 make you as one of the lucky winner in our 2016 Charity bonanza. You are to contact our claims manager on this Email :( ukchevroletworld@hotmail.com) with the below details for claims.
Please Fill the Information below:
1. Full Name:
2. Full Address:
MAKE SURE YOU SEND THESE DETAILS TO (ukchevroletworld@hotmail.com)FOR THE RELEASE OF FUND
3. State:
4. Occupation:
5. Age:
6. Sex:
7. Mobile Number:
8. Country
9. Winning Email:
NOTE: - YOU ARE TO IMMEDIATELY SEND YOUR COMPLETE INFORMATION TO OUR AGENT FOR IMMEDIATE PROCESS OF WINNING ON THIS EMAIL ID ONLY :- (ukchevroletworld@hotmail.com)
_____________________________

Date: Friday, February 19, 2016
Subject: Fwd: DIPLOMAT GOODLUCK ARRIVAL NOTIFICATION TO INDIA ON TUESDAY---------- Forwarded message ----------
From: "CHEVROLET AUTOMOBILE COMPANY UK" - ukchevroletworld@hotmail.com
Date: Feb 8, 2016 5:13 PM
Subject: DIPLOMAT GOODLUCK ARRIVAL NOTIFICATION TO INDIA ON TUESDAY


CHEVROLET AUTOMOBILE COMPANY
Chevrolet UK PLC, Griffin House,
UK1-101-135, Osborne Road,
Lurton, Bedfordshire LU1 3YT
Register company number: 4533384
Telephone: +447010056367
Dear Winner,
We acknowledge the receipt of your e-mail and the content therein; we wish to thank you once again for your co-operation. Your winning prize of (3.6 Crores Rupees) has been deposited in our paying bank here in United Kingdom in a temporary account and shall been sent to you, on the approval of your payment you will receive your fund by diplomatic system of payment in your home address over there in your country
I want to inform you that the diplomatic delivery agents are not like those ordinary courier companies for commercial service. DIPLOMATIC COURIER DELIVERY has a Governmental empowerment to deliver exclusive documents and other official treasures e.g. FUNDS (CONSIGNMENT) to the beneficiaries. We advise you to help us serve you better. Note that the diplomat shall give you every assistance required to make sure that your consignment gets to your door step and as well guide you on how to deposit it in your bank account there in your country (INDIA). That is the reasons why you should co-operate with the Diplomat and make him your best friend as soon as he arrives to enable him to use his diplomatic veto to give you all necessary assistance that is required.
You will be required to quote your VERIFICATION CODE which is (8501-07) to him the Diplomat as soon as he arrives in your country as this will be his way of identifying you.
NOTE: We have taken the decision to foot the traveling costs of the delegating diplomatic delivery agent with all relevant documents to India. The only fee you are liable to pay is your country customs Stamp Duty/Registration fee for approval of your certified Draft before it can valid at any Bank of India for payment into your bank account. Please be warned: for security reasons, you are advised to keep your winning numbers confidential and ensure to adhere with the instructions by diplomatic agent arriving your country. This is part of our precautionary measure to avoid unwarranted impersonation or abuse of this program by some individual.
Be informed that your prize is protected by an INTERNATIONAL INSURANCE POLICY (I.I.P), which makes it impossible to deduct any amount from your Awarded Funds (3.6 Crores Rupees) before remitting it to you. This is in accordance with section 13 (1) (n) of the British National Lottery act as adopted in 1993 and amended on 3rd July 1996 by the Constitutional Assembly. Due to this fact, you are expected to make the payment by yourself. Keep me posted once the DRAFT is been handover to you.
It is the promotion Company's obligation to make sure that your Demand Draft/Parcel will not have any problem at the point of entrance with the custom and immigration of your country.
DIPLOMATIC agents are British government courier agent that delivers governmental exclusive documents for government and they also delivers documentary fund for financial institution without having problems at the port of entering any country in the world and non inspection of any Parcel with them by any immigration or custom agent.
Be informed that the Bank Demand Draft of (3.6 Crores Rupees) has been issued on your names as legal beneficiary and all arrangements and expenses for the Departure and Arrival of the Delivery Agent has been taken care of by us here in UK.
Note that all certificates and documents as regards to the origin of the fund will be handed over to you together with your Prize Money DEMAND DRAFT as soon as it is cleared from custom department.
Meanwhile, you're advised to make sure that your BANK DEMAND DRAFT of (3.6 Crores Rupees) is being Registered and Cleared from the Indian Central Board of Excise Customs Department for easily and smooth delivery of your Parcel at your Home Address through Our official Agent.
Your winnings contains all of the following items:
1.) Your Winning Prize of 3.6 Crores Rupees
2.)Official Winning Certificate.
3.)Affidavit of claims eligibility.
4.)Documents covering source of winnings.
5.)Chevrolet Automobile Brand New Car 2014 Model6.)A Laptop and Chevrolet T .Shirt
Note: You have to confirm your readiness to make the payment of the approval certificate by filling this form below...
Receiver's Name:
Receiver's Address:
Telephone Number:
Country:
State:
A scan copy of your photo:
Please ensure that you co-operate with him and follow his instructions and directives to avoid any delay in handing over your winning cheque to you. The Diplomat (Dr GoodLuck) Email:drgoodluck5@gmail.com Will also assist you to any of your local Bank and help you cash your winning cheque upon delivering of your winning cheque he will take a photograph with you and your family before leaving.
BELOW ARE THE DETAILS AND SCHEDULE OF YOUR APPOINTED DIPLOMAT:
BRITISH AIRWAY FLIGHTS DETAILS
DEPARTURE TIME: 10:50 PM UK time, Monday 8TH OF February 2016.
============================== ============================== =
ARRIVAL TIME: 9:00 AM India time, Tuesday 9TH OF February 2016
Find the Diplomat Bio-Data's below:
SENIOR DIPLOMAT
Name: Dr,Good Luck

Age: 46-Years
Nationality:England
Country Of Resident: England
Email: drgoodluck5@gmail.com
Note: Re-confirm your information to Dr GoodLuck E-mail ID(drgoodluck5@gmail.com)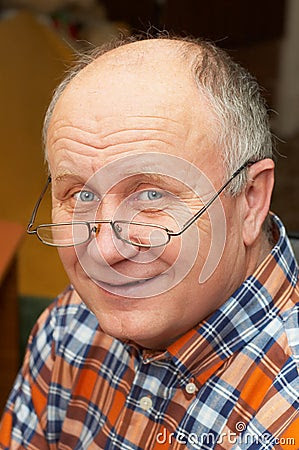 (Events Manager)
Dr.Ferguson Andrew
(EVENT–MANAGER)
CHEVROLET AUTOMOBILE COMPANY
UNITED KINGDOM
__________________________________________
From The Head Office
Financial Service Authority
New Delhi India
17th February 2016
LETTER OF ENDORSEMENT / LEGALIZATION
Attention *****
It might interest your company to note that the Financial Service
Authority operates strictly under the Indian Government
Monetary/financial Act, Financial Service Authority has permitted by
its Notification No.FERA.158/94-RB dated24th February 1994, any
person to receive payment in foreign currency/ies from any financial
institution or person residing outside India. The Payment and
Settlement Systems Act, enacted in 2007 was to empower the Ministry
of Finance to regulate and supervise payment and settlement systems
of the country and provide a legal basis for multilateral netting and
settlement finality.
Hence under the Central Government Notification F.No 10/22/
90/INRI Cell dated 17thJuly 1992, any company, or person residing in
India (other than certain exempted categories) receiving foreign
remittance is under an obligation to pay all the Endorsement fees and
must abide with the regulatory legalization system not otherwise to

avoid money laundry. Following your contest and the instruction we

Confidential Page 2

received from Reserve Bank of India New Delhi, Mr. Amit Kumar That was signed to

deposit your documents from the World Bank) the endorsement fees

are completely un-negotiable following the of Money- Laundering

Act, 2002 enacted as a follow up to UN General Assembly resolution

in 1998.Laundering legislation's and programmed by member states.

The Act provides for preventing money laundering and connected

activities, enables confiscation of proceeds of crime, setting up of

agencies and mechanisms for co-coordinating measures for combating
money laundering, etc.
Upon the receipt of the necessary charges Financial Service Authority

will facilitate quick transmission of funds to the beneficiary against

inward remittances received from abroad through banking channels in

rupees as well as foreign currencies to their local bank accounts, the

authorized banks or any other scheduled commercial bank who though

not authorized to deal in foreign exchange, agree to abide by the

regulations framed by the Ministry Of Foreign Affair, monetary

governing issue. The beneficiary of the fund (Mrs.

Abu Rani L

), Is required to pay

870 Great British Pounds (GBP)

which

is equivalent to India Rupees 86,760 (Eighty Six Thousand Seven Hundred Sixty Rupees)
) for the Endorsement and
Legalization of documents to enable us Credit your winning fund to your account
Failure to complier with this above directives will be a punishable
offence to the beneficiary
We look forward to serving your company better.
Regards
Mr.Rahul Singh